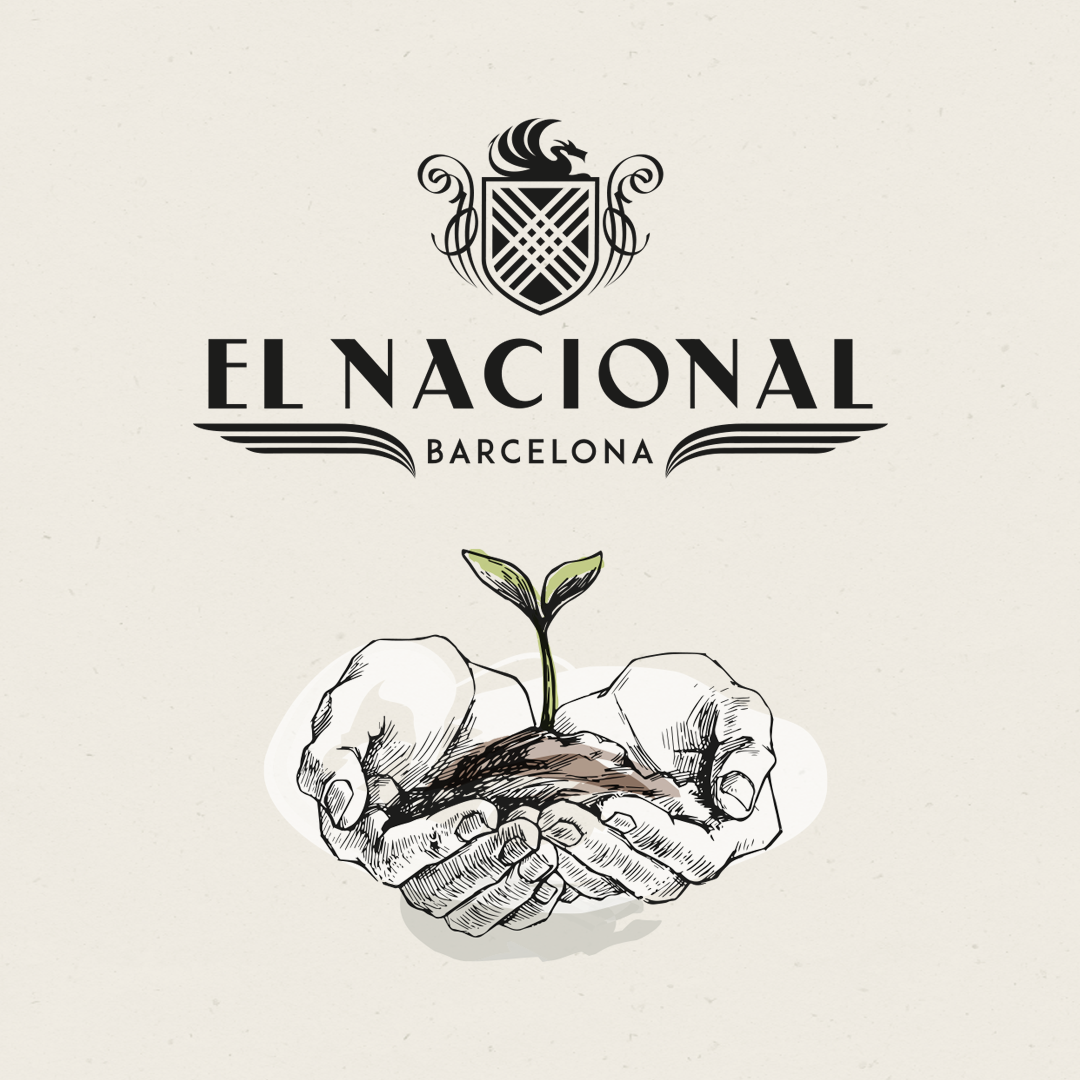 At El Nacional Barcelona we are aware of the environmental problems of our times, so we carry out a series of actions to preserve the responsible consumption and sustainable development of our business.
Focused on continuous improvement, we aim to ensure that our clients' experiences are, in addition to unforgettable, enriching and beneficial for their lives and for society as a whole. We are convinced that together we can achieve more, which is why we want to publicize everything that we have implemented:
Energy consumption from renewable sources.
All the electrical energy we consume in El Nacional is generated in power plants that do not emit CO2 or nuclear waste during its production.
Sustainable and local consumption.
Promoting healthy and local consumption is a priority. Most of the products used to prepare our seasonal recipes come from local producers.
Consuming seasonal and local products not only affects our health, but also promotes sustainability and preserves the rural environment.
Use of organic cleaning products and office paper with the label (EU Ecolabel).
The office paper that we use in El Nacional Barcelona has the EU Ecolabel label (a recognition granted by the European Union to products and services that are environmentally friendly), and a large part of the cleaning products we use are organic.
The European Ecolabel guarantees that the product has a reduced impact on the environment throughout its life cycle, from manufacturing to disposal.
Low consumption LED lighting.
Much of the lighting of El Nacional is low consumption LED, which is a type of lighting that helps take care of the environment.
We are concerned about the future of the environment.
At El Nacional Barcelona we take care of the present to protect the future. We work daily to continue expanding our firm social and environmental commitment to the implementation of new measures.
Leer más >