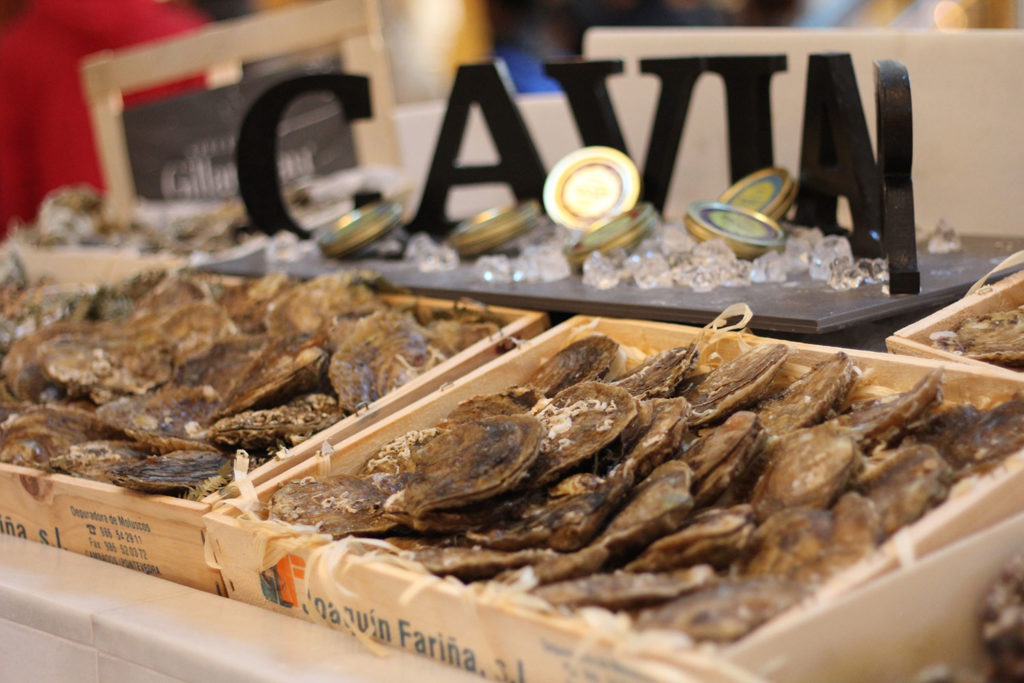 Strict oyster enthusiasts argue that the only way to really appreciate the taste of the sea is to enjoy them without any condiments. Nonetheless, many guests prefer to enjoy this precious bivalve mollusc with a dash of something.
Each country seems to have its preferred style. At El Nacional, we strive to please guests of all nationalities. "We have all the classic seasoning: lemon, whole grain black pepper or a shallot vinaigrette. Those are the classic styles for enjoying oysters in Spain or France" says Alain Jeudy, one of the best oyster experts in Barcelona, who oversees the Oyster Bar at El Nacional.
Three seasonings that pair perfectly with the four types of oysters that are offered at this bar: three from the Atlantic and one from the Mediterranean -la Spéciale from Claire Gillardeau, supergiant oysters from Galicia Fariña, Krystale de Normandie Special and Bouzigues Special.
It is well known that hot sauce is greatly appreciated in Latin America and in China, which is currently one of the world's largest oyster producers. Tabasco sauce is therefore available at the Oyster Bar, if you want an exotic taste. In Latin America, lemon is often replaced with lime, for a local and somewhat sweeter taste. It is also worth keeping in mind that in China and in other South Asian countries, oysters aren't just eaten raw but also used to prepare a sauce with a complex, salty taste.
Another typical element enjoyed with oysters is bread with salted butter, but, as Jeudy tells us, "this combination is more appropriate for Atlantic oysters, as their Mediterranean counterparts already have plenty of salt". If we review recipes that use oysters, French cuisine has quite a list: baked oysters with garlic, butter and some breadcrumbs or grilled with sauce hollandaise, with a hint of white wine and leek. Absolutely delicious.