Each restaurant or bar at El Nacional has its own personality and style and in spite of being such an extensive complex, each venue creates its own ambience, as may be seen on a first visit. However, there is a space that is not seen during a visit of this type, a reserved venue, exclusively for groups where the best of El Nacional's extensive culinary offer may be savoured.
The decoration of El Magatzem simulates what its name means in Catalan, a warehouse, with a wall of wooden boxes, bottles and other elements to be found in a place of this name, located, obviously, alongside the restaurant's central kitchen.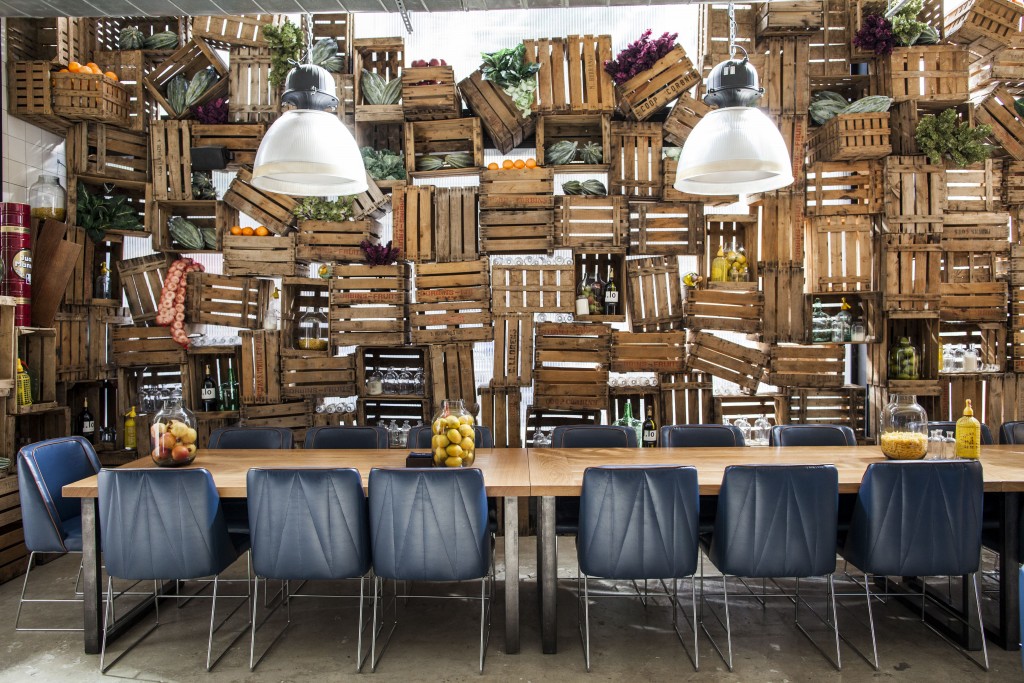 It is a reserved area designed for holding family or business meetings, groups of friends, or work meetings in a peaceful, private area, which has a complete audiovisual equipment, suitable both for those who wish to combine work with a meal and for those who are holding a private party and wish to show family films or movies to amuse the children.
The groups who visit El Magatzem can have a drink at one of El Nacional's bars before the meal or after a work meeting and they have an extensive gastronomic offer, form a sweet coffee break for work meetings, to a menu prepared expressly for the occasion.
Made-to-measure menus
The assistant kitchen manager, Michel Gradeler emphasises this point of being able to prepare a made-to-measure menu from the extensive offer of all the restaurants for eating in a space that is "very pleasant and with a highly accomplished lighting and ambience".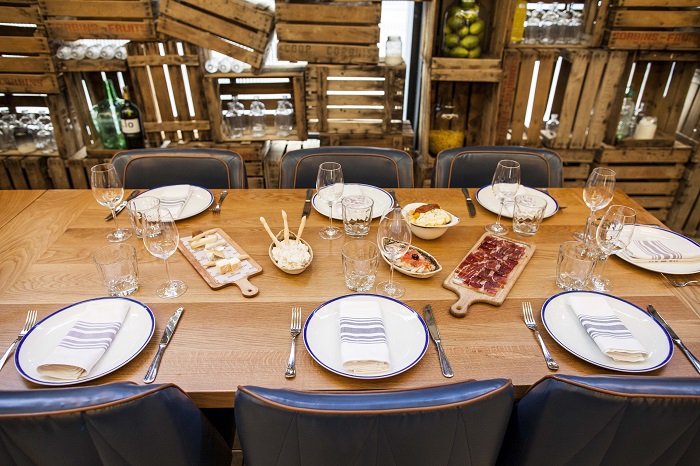 The menus on offer are extensive. Two hold the name of El Nacional and they include a selection of the best products from all the menus; one of them can be set out as a buffet for an informal meeting, where specialities such as oysters, blue fin tuna tartar or acorn-fed Iberian ham will be served. Other menus correspond to the offer from each restaurant and can include dishes ranging from a roast suckling pig cooked at La Braseria to a selection of fish and shellfish from La Llotja. Without forgetting the best wines and cold cured meats and the 'cocas' from La Paradeta.
Another possibility is La Taperia's menu, which includes the unique restaurant's Russian salad, croquettes or patatas bravas. And of course, with the entire wide range of drinks from the establishment's five bars.