Whisky, gin, vodka and tequila brands complement the classic and signature cocktails
El Nacional's Cocktail Bar is a paradise for cocktail and spirit lovers, who can enjoy a menu with classic and signature cocktails that are constantly being renewed, as well as many brands of whisky, gin, vodka, rum, tequila and brandy, which can be accompanied by toasts specially created for this space and with gourmet products from the other bars.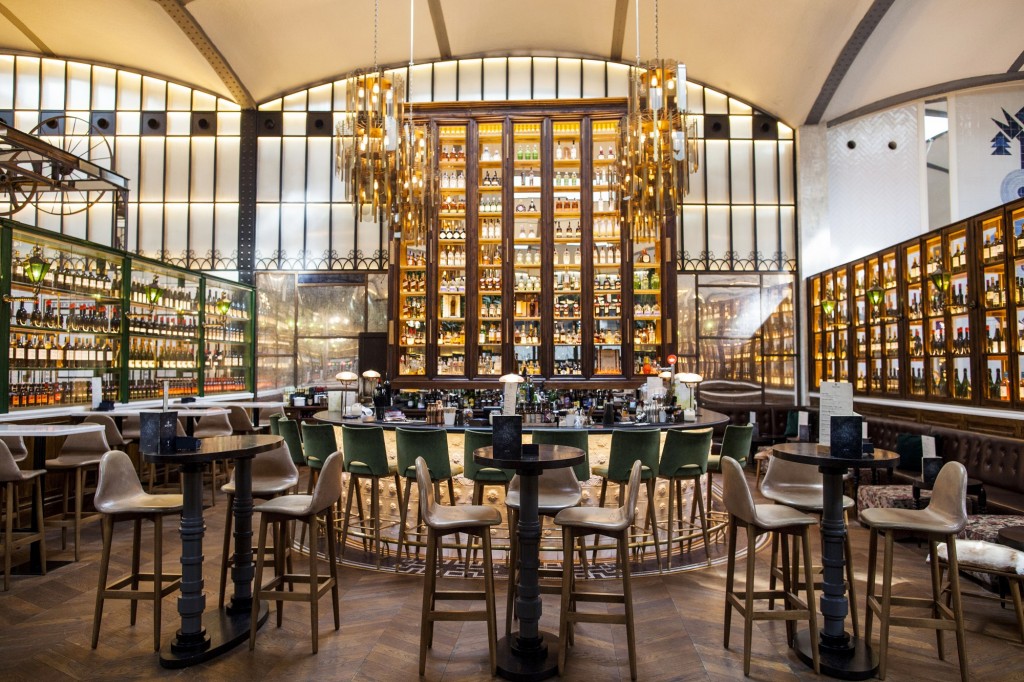 You can taste the great classics, such as the Manhattan and the Margarita, the refreshing mojitos and caipirinhas and the aperitif cocktails, such as Dry Martini, the Negroni and the Bloody Mary will continue. The Italian Spritz, prepared with Aperol Spritz and cava sparkling wine, unmistakable due to its orange colour, will also not be missing. The cocktail that carries the restaurant's name, El Nacional based on Yzaguirre white vermouth, cinnamon, sugar, lime and mint. The cinnamon stick is burnt in front of the customer and its aroma inundates the entire space. According to its creators, it is easy to drink and is delicious at any time of day or night.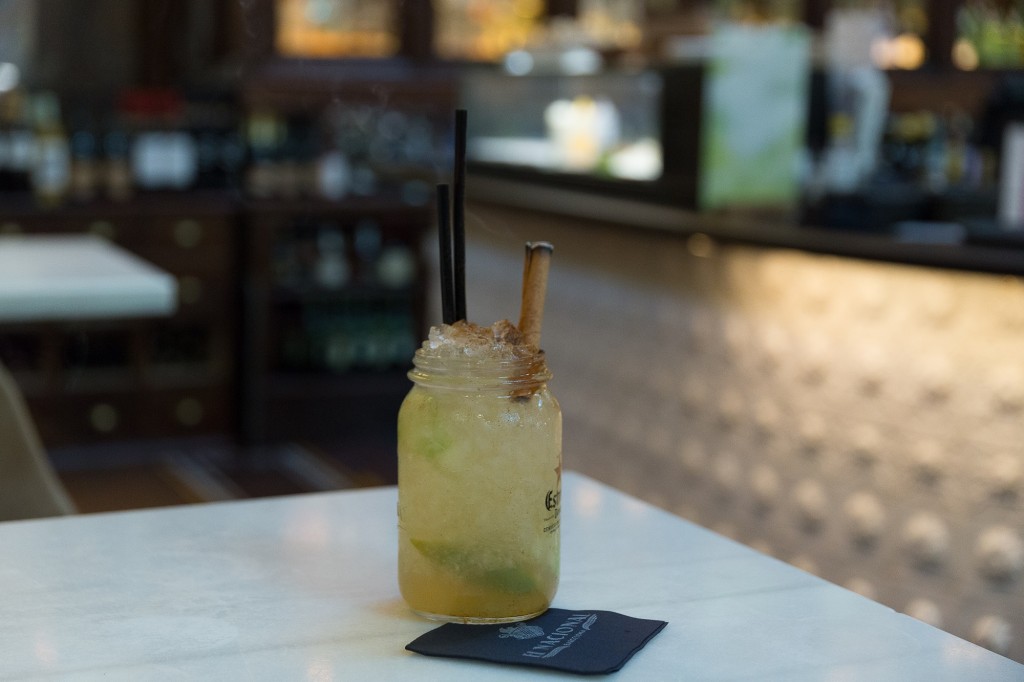 Those who prefer their flavors unmixed, can take a look at the whisky menu, with mainly Scottish and North American references, although there is also the exotic Nika All Malt, a Japanese blended whisky. Or the Scotch, blended or single malt, such as Laphroaig, Lagavulin or Macallan; and the bourbons, such as the popular Jack Daniel's, ranging to the more exclusive brands such as Blanton's. It is just as hard to choose from among our many gins (from Xoriguer from the Balearic Islands to the exclusive German Monkey 47) or a vodka from amongst the same number of brands (from Finland, France, Sweden and obviously, Poland and Russia). Consult with the knowledgable bartenders for their recommendations, especially when it comes to trying a famous Barcelona gin & tonic.
The Cocktail Bar's menu also include American rum, Mexican tequila and Spanish and French brandies.