La Parada, one of the culinary spaces that are part of El Nacional Barcelona, has extended its menu, divided into five large sections: cured meats and hors d'oeuvres, pasta, handmade flatbreads, fine-dough flatbreads and gourmanderías (crepes and cakes).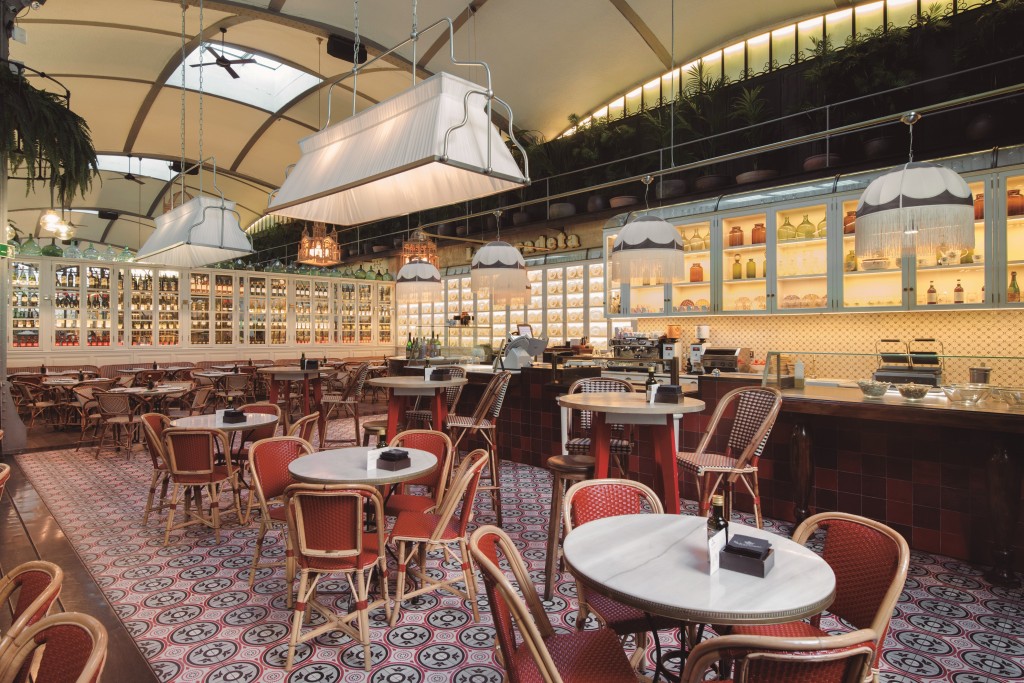 Flatbread for all tastes
As at La Parada you can snack or have lunch or dinner, the menu is very extensive and the handmade or fine-doughed, pizza-type flatbread, the restaurant's speciality, stands out.
Amongst the former, thicker flatbreads, we find two new varieties: the coca de recapte flatbread with fresh tomato, candied onion and mozzarella cheese and a flatbread of grilled vegetables with romescu sauce. To these is added the coca de recapte with vegetable escalivada and goat's cheese, which was already on the menu and the handmade flatbreads of Iberian cured ham, mozzarella cheese and rocket and of cheese with boiled ham and spinach.
Amongst the fine flatbreads, there are also two new varieties: beef carpaccio with parmesan and rocket and candied ratatouille with fresh salmon. Additionally, the flatbreads with esparracada botifarra, Iberian sobrassada and lettuce shoots remain on the menu.
Long live the pasta!
Pasta is as important as the flatbreads in the restaurant and here there are also new dishes that alternate with classics such as the macaroni with rustic Bolognese sauce and dried cheese, which are delicious. If you prefer, you can order La Parada cannelloni. The ricci with tuna fish tartar, the fresh tagliatelle with pesto sauce or with Iberian sauces, the fish lasagne or the ravioli of roast beef with cream cheese.
If we order a selection of cured meats or cheeses, a portion of Iberian acorn-fed pork shoulder ham or a salad (Caesar, green, of Catalonian cured meats, of traditionally crafted cheeses or of desalted cod with xató sauce), we will have a very complete meal… if we can resist the sweets! Here there is also a great deal to choose from: light desserts such as fresh fruit salad and ice creams, the carrot and orange cake or the chocolate and banana cake. They are waiting to be tried! And if you are more of a crêpe-lover, you will find crêpes with two chocolates, strawberries and Catalonian crème brûlée and lemon with sugar.