Gastronomy and history come together creating a unique and emblematic concept for the city
A place with many lives
With over 3,000 square metres of space, the restaurant is in a venue with a lot of soul. The emblematic building that now houses El Nacional Barcelona, ​​was formerly used as a café theatre, leather factory, car dealership and a private garage.
In the last third of the nineteenth century, when industrialisation was in full swing, that the space that now houses El Nacional Barcelona, ​​came to life. Official documents certify that on May 21st, 1870, the Teatro Español was inaugurated; a project carried out by the architect Antoni Rovira i Trias, winner of the municipal contest of the Pla del Eixample. As can be seen in the photograph: on the facade overlooking the Paseo de Gracia you could read the name of the theatre.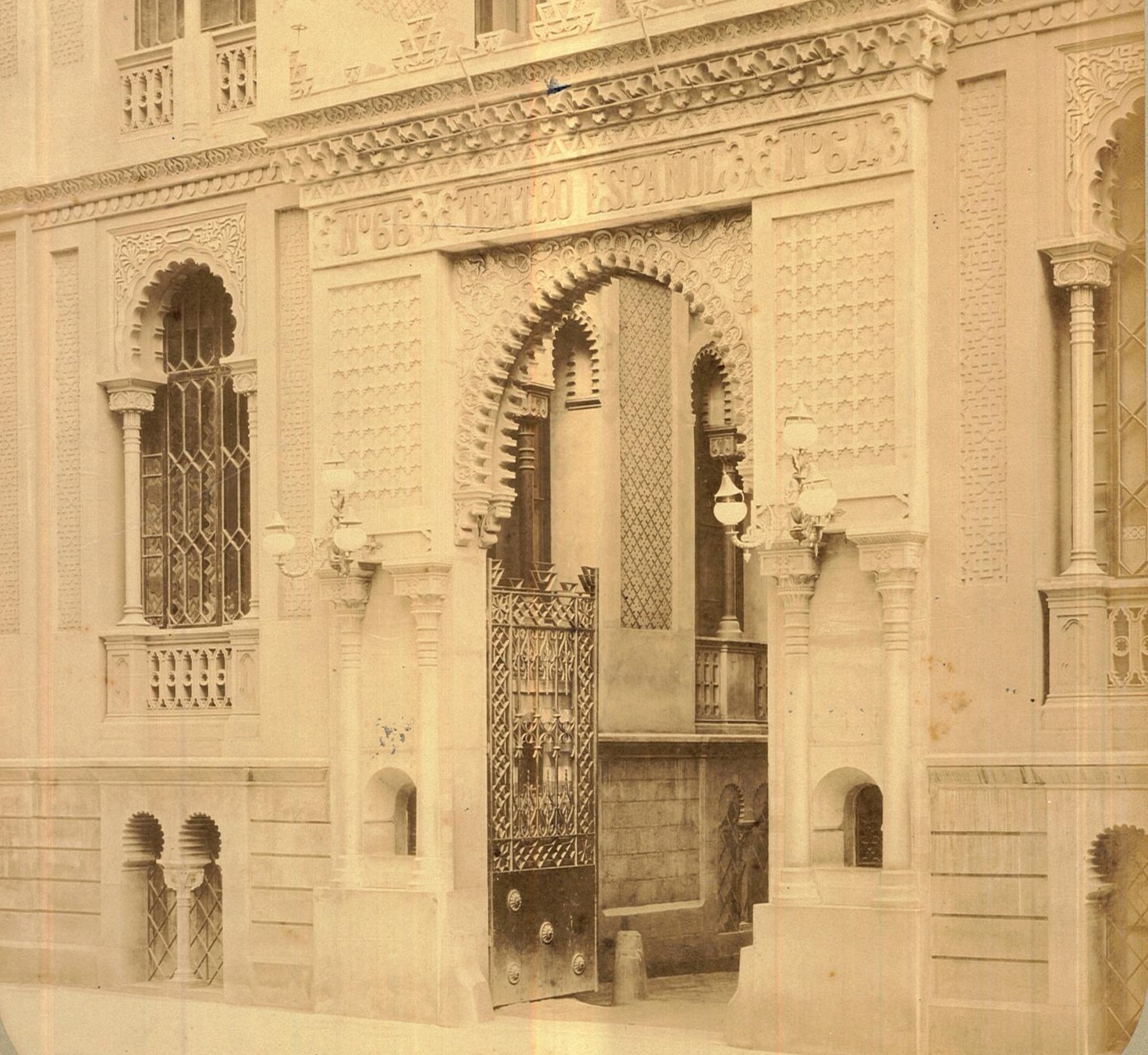 Unknown author.  Old Teatro Español, at Paseo de Gracia in Barcelona, demolished ca.1900; projected by Antoni Rovira i Trias [graphic document]. Barcelona
The theatre burns down
On the 18th of November of 1889 the Teatro Español burned down. This incident devastated the theatre in the early hours of the morning. In 1892 the theatre was rebuilt at the hand of the architect Ramón M. Ruidor, but this time under the name of Jardín Español. Concerts, zarzuelas, opera arias, raffles, fairs, etc. were held there. However, the venue did not enjoy the expected success and finally closed in 1900.
From cultural centre to manufacturing space
Later, the space gave life to a textile factory dedicated to leather tanning for shoes: the Tenería Moderna Franco-Española. The building continued to have a very slim and light roof that was unique; made with brick vaults with openings by way of skylights.
In another of the lives of this emblematic building, it was a high-end car dealership.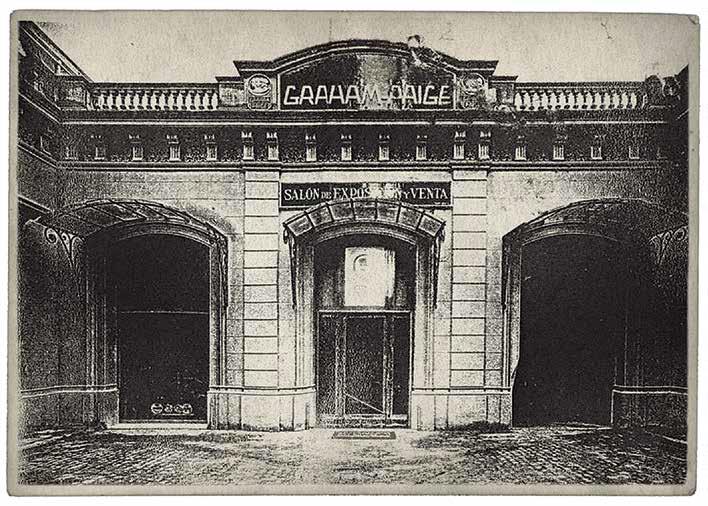 Dealership. Photos of our own archive
From dealership to garage
It is said, although there are no documents that certify it, that after the Civil War the space where El National is now found was used by Barcelona City Council as a food collection point.
What is known with total certainty is that later, the building became a private garage and remained operational until November 2013.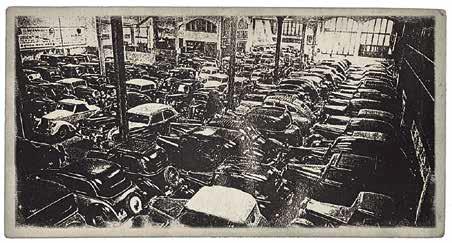 Private garage. Photos of our own archive
Subirats Bureau and El Nacional; a turning point for Barcelona
In June 2013, Subirats Bureau, a conglomerate with more than 40 years of history, founded by Joan Subirats, together with the entrepreneur Lluís Canadell, created Ocio Gastronómico Barcelona, S.L. with the aim of recovering this emblematic space and make it of value for the city. Therefore, on October 25th, El Nacional Barcelona opened its doors.