Few places can boast of having an Oyster Bar like the one in El Nacional Barcelona. An elegant circular space located in Paseo de Gracia. You can find the best professionals and enjoy the best specialties: oysters and clams, open at the moment. A spectacular showcooking that is performed in front of you. One of the most amazing dining experiences in Barcelona.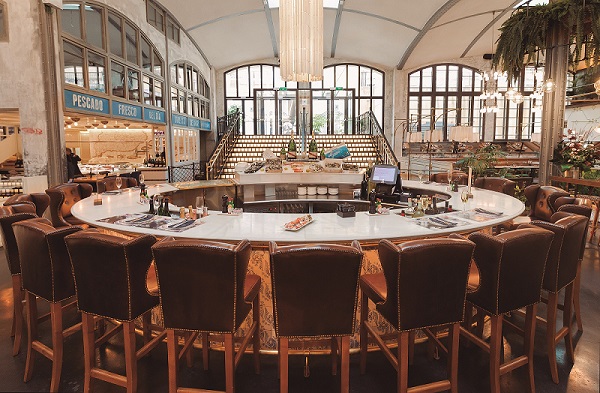 The specialty of the oyster bar
For amateurs and for those who want to be baptized in the world of bivalves, the gastronomic multispace offers 4 varieties of oysters to take the most glamorous aperitif, combined with a glass of cava or champagne.
Mediterranean oyster
Special from Bouzigues nº 2
Oysters from the Atlantic
Spéciale de claire Gillardeau nº 2
Super King from Galicia Fariña
Krystale from Normandy special
Moreover, the space do also have the best Galician clams. You can eat them recently opened, alone or like the oysters, with the customer's preferred dressing. You can choose to consume them with a few drops of lemon juice or a little pepper, if we want to retain the flavour of the shellfish; with spicy sauce, in the Asian style or with shallot vinaigrette, in the French manner.
Wide gastronomic offer
The festival for the freshest seafood-lovers goes beyond this. On the bar's menu we can also find the following delicacies:
Mediterranean red tuna, from the southern coasts of Spain.
Norwegian smoked salmon, which comes from the cold waters of northern Europe.
Caviar Platinum, from Russia
King crab, steamed and served with alga mayonnaisse.