The ideal space to indulge yourself at a special bar
Oysters and sparkling wines such as cava are subconsciously associated with gourmet pleasure, with an outing in good company, with the luxury that we all deserve at one point or another. And to enjoy it, you don't have to go very far, at the heart of Barcelona, El Nacional's most unique bar is the ideal place to indulge yourself.
The space, located opposite the restaurant's entrance, is oval-shaped, like an oyster and it is the ideal venue to taste the purest flavours of the sea sealed in mother-of-pearl shells and at the same time, the best-prepared fruits of the land, such as cava sparkling wine and Champagne.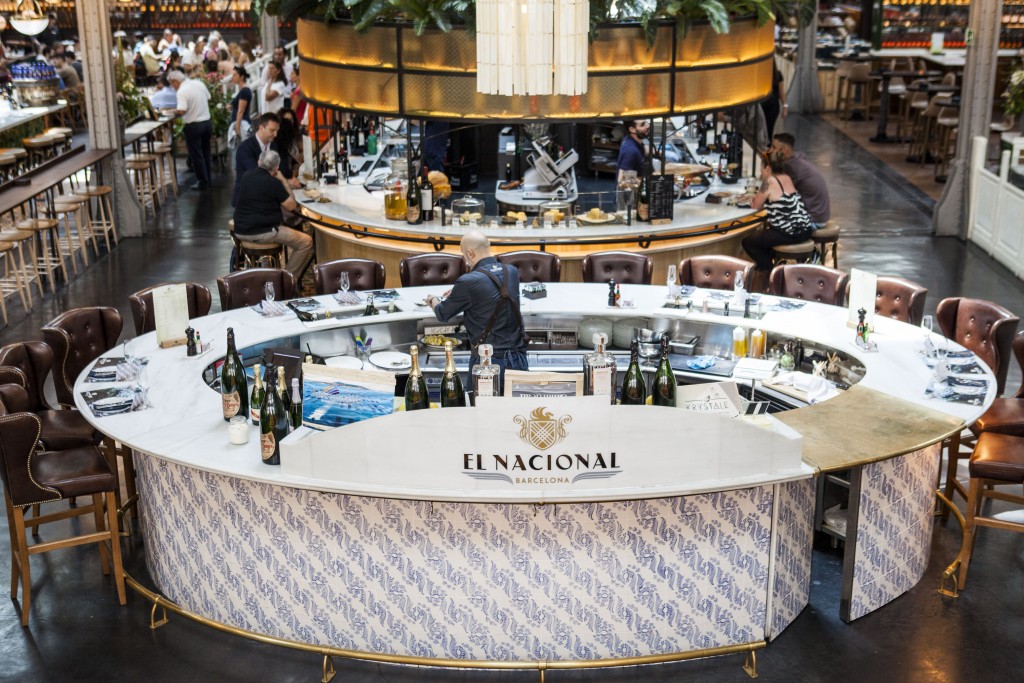 The oyster rules in this corner of El Nacional, where diners can choose between four varieties, three from the Atlantic (two from the Brittany and Normandy regions and the flat oyster from Galicia) and one from the Mediterranean, specifically, La Fine de Claire, grown in Southern France.
Obviously, each oyster is opened in front of the customer by expert staff, as the ritual associated with this mollusc demands, only being handled to check that it is alive, which guarantees safe eating. According to the taste of the person who is going to eat them, they can be served naturally or with different dressings, from the simplest, such as lemon juice or pepper, to others more suitable to the palates of other countries, such as the spicy sauce preferred by Asians or the shallot vinaigrette with which the French usually accompany them.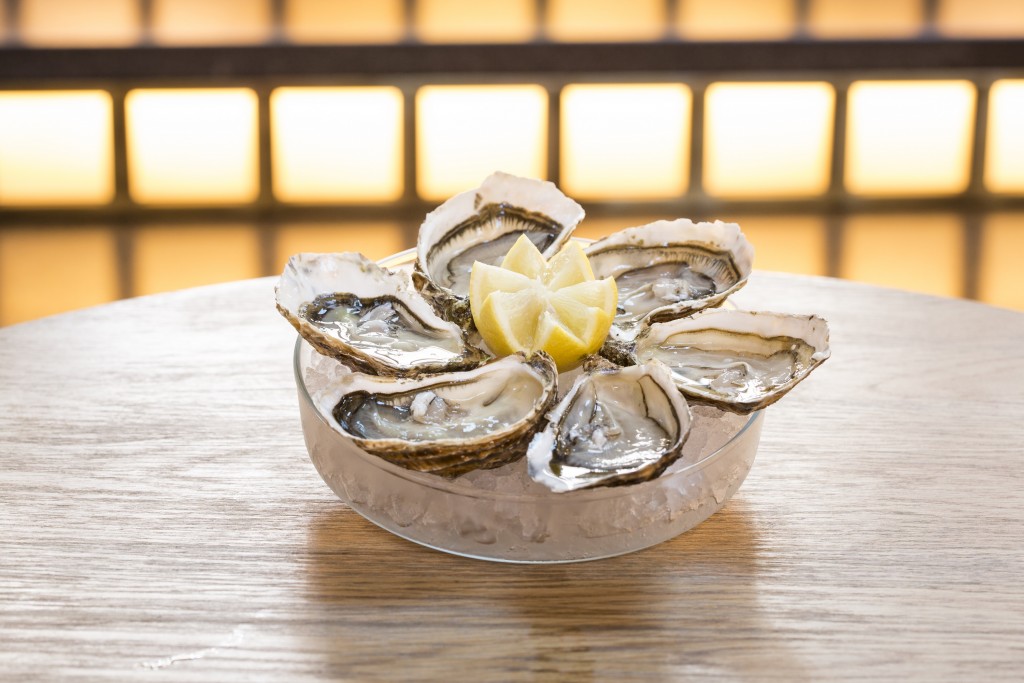 Oysters are not the only fresh product that can be savoured at the bar: Galician clams opened in front of the diners are a good alternative, as is the Mediterranean blue fin tuna tartar or the Norwegian smoked salmon cubes. All gourmet seafood dishes are made using the freshest ingredients.
Pairing this different seafood is not a problem in this space, which offers a selection of wines, cava sparkling wines and Champagnes by the glass for those who want to take a break after work or before a dinner and a much more extensive wine and sparkling wine list by the bottle, where an impressive list of French sparkling wines stands out.